Share this URL: https://ht2020gspreview2.peatix.com/
Event is FINISHED
Hello Tomorrow Japan - 2020 Paris Global Summit Preview - Part 2

Hello Tomorrow helps

connecting Japanese Deep Tech players

with the global community to foster interaction and collaboration between enterprises, public entities, investors, startups, and entrepreneurs around the globe.





The coronavirus outbreak is a reminder that we

need to promote and support new emerging technologies

, in order to combat widespread diseases, and build a sustainable future.
Deep Tech innovation has the potential to solve major industrial, environmental and social world challenges as well as creating entirely new industries, for a better future.



Finalist start-ups from the Hello Tomorrow 2020 Global challenge

will give us a preview of their cutting-edge solutions

across major technological tracks

.





PROGRAM



In order to allow both American and European start-ups to join, we decided to split the event between a morning part (from 8AM to 9AM) and an afternoon part (from 5PM to 6:30PM).
Tickets allow you to attend both morning and afternoon parts.



Due to the coronavirus situation, the event will be held online. Connection

instructions will be sent to your email address shortly before the event.





8:00 – 8:05 AM - Introduction



8:05 – 8:15 AM - Keynote – The Nexus of 3Es: Energy, Environment and Economy - Christina Gyenge, Agora Energy CEO & co-founder



8:15 – 8:40 AM - Finalist start-up pitches –

Energy




SurgePower Materials, Inc

(USA)

- Think Efficient and Green - The Root of Energy - Michael Opoku, CEO




CSAR Energy

(Canada) – Storing the Sun's renewable energy in a clean fuel - Dino Mehanovic, CEO




Agora Energy

(Canada) – Powering the Future with CO2: A Transformative Carbon Dioxide Redox Flow Battery to enable the Global Energy Transition - Christina Gyenge, CEO & co-founder





8:40 – 9:00 AM - Finalist start-up pitches -

Advanced computing & AI, Environment




Celadyne Technologies

(USA) - Decarbonizing the world with hydrogen – Gary Ong, CEO & Founder






BREAK






5:00 – 5:05 PM – Welcome back



5:05 – 5:15 PM - Keynote - Ernest Xue, Hello Tomorrow Singapore Deep Tech expert "Deep Tech Opportunities in the Singapore Innovation Complex"



5:15 – 6:00 PM – Finalist start-up pitches –

Advanced computing and AI, Industry 4.0 & Energy




UPMEM

(France)

- Scale Big Data and AI with Processing In Memory, the new data centric computing architecture - Gilles HAMOU, CEO & co-founder




C12

(France)

- Delivering

quantum chips with the required performances to unleash computational power - Pierre Desjardins, Co-founder & CEO




Plasmion

(Germany) – "electronic nose sensor" for real-time measurement in different industrial environments - Jan-Christoph Wolf, Executive Director




Teratonics

(France) - Revealing the invisible for 100% inline quality control and automated inspection - Uli Schmidhammer, CEO & Co-founder




Bioo

(Spain)

- Generation of electricity from plants - Pablo Vidarte, Founder & CEO



6:00 – 6:10 PM – Finalist start-up pitches – D

igital health and medical devices




Altoida

(Switzerland)

- Alzheimer's Disease Prediction Service (ADPS): the most comprehensive digital biomarker platform for brain health prediction, monitoring and prevention - Richard Fischer, Chief Executive Office



6:10 - 6:15 - Next steps for Hello Tomorrow Japan and Hello Tomorrow challenge overview.


PARTICIPATING START-UPS


SurgePower Materials have developed a high purity graphene produced from locally sourced renewable plant materials, with unravelling surface area of 2956 m2/g and pore volume of 5.0 cm3/g tailored for high energy and power density batteries.

Dr. Michael Opoku, President and CEO is a professional engineer with 12+ years combined experience in industry, and technology commercialization. He holds two doctorate degrees, PhD in Chemical Engineering from University of Newcastle and PhD in Materials Science, Engineering and Commercialization from Texas State University. He was honored to be named 2017 Finalist at the Collegiate Inventors Competition organized by the US National Inventors Hall of Fame.

;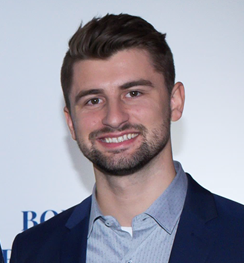 CSAR Energy
's
proprietary reactor technology uses either solar heat or electricity to produce renewable chemicals, helping decarbonize billion-dollar industries with minimal added cost.

Dino Mehanovic
is an engineering graduate, currently pursuing a PhD on the commercial assessment of CSAR Energy's technology. His ability to create traction for a startup project has been recognized through multiple entrepreneurship awards. By combining his technical and business skills, he has been successfully leading CSAR Energy's strategic orientation. Up to now, along with CSAR's other co-founders, he has helped secure more than 600 k$ in equity-free funding.

Agora is an emerging engineering company that innovates and develops advanced materials and electrochemical technologies. The company positions itself in a groundbreaking field of CO2 - based power sources.
Dr. Gyenge
is a Chemical Engineer with professional experience in multi and cross-disciplinary fields: biomedical, chemical and energy engineering. Her career is dedicated to developing innovative technologies that open new frontiers in clean energy.
She is currently building a company focused on developing viable and scalable carbon-negative energy systems that address simultaneously two major societal needs: Renewable Energy Storage and CO2 Utilization.




Celadyne is a materials startup developing nanocomposite membranes for fuel cells. Our materials allow operation at higher temperature to simplify the device while improving efficiency and durability.
Gary Ong is founder of Celadyne and a fellow at Argonne National Lab. He completed his PhD from the University of California, Berkeley with an NSF fellowship where he developed polymer nanocomposites and ion transport materials. With his advisor, Delia Milliron, he founded Celadyne to commercialize research from the PhD to help accelerate the transition towards a decarbonized future.




UPMEM offers a unique chip based Processing In Memory acceleration technology for Big Data & AI, boosting applications throughput 20x, while being 10x more energy efficient, with 10x better TCO.
Gilles Hamou is CEO & co-founder of UPMEM. He carries, the UPMEM project and its teams since 2015.
Entrepreneur, engineer from Ecole Centrale Paris with an MBA from INSEAD, after starting in IT and at the Boston Consulting Group, Gilles chaired, alone or with other founders, the development of innovative leading start-ups and scale-ups, with hundreds of employees and hundreds of millions of revenues.



C12 Quantum Electronics
aims
at producing reliable quantum processors thanks to an elementary material, the carbon nanotube. Its roadmap is driven towards the resolution of early specific use cases and relies on unique expertise developed for ten years at Ecole Normale Supérieure (Paris).
Pierre Desjardins is CEO & co-founder of C12 Quantum Electronics. He studied engineering at Ecole Polytechnique, completed with a Master of Science at Columbia University where he first discovered the potential of quantum information processing. After six years at Roland Berger, a global consultancy firm, he is now leading C12 to reconnect quantum power to reality.



Plasmion developed an "electronic nose sensor" based on its SICRIT technology, which simplifies traditional chemical analysis in the lab market and enables to transfer its performance in an automated system for industrial applications.
Jan Wolf studied chemistry at the TU Munich and specialized in organic and analytical chemistry. From 2010 he did his doctorate at the TUM under the supervision of Prof. R. Niessner in the field of aerosol measurement technology and mass spectrometry. After his graduation he did research at ETH Zurich on new ionization methods for the detection of chemical warfare agents. In 2016, Jan Wolf founded Plasmion GmbH with his brother Thomas Wolf and has been its CEO ever since.



Teratonics provides breakthrough terahertz non-destructive imaging solutions and services for the online control of dimensions and defects inside plastics, composites, their assemblies and coatings.
Dr. Uli Schmidhammer is Teratonics's CEO with 20 years of experience in high-technologies and management. Expert on photonics, he has led the development of the patented pulsed Terahertz sensing from its very beginnings in 2006 through the company foundation in 2017. On this way, Uli animated the evolution of the start-up, its team and its pioneer work on industrial automated control solutions.




Bioo is dedicated to the generation of electricity from nature. The company is already commercializing products, and its business model is based on the expansion of the R&D line, including the generation of electricity from photosynthesis. The company is supported by the European Union, having being named as the most innovative company of the continent by the European Parliament.
Pablo M. Vidarte is currently Chief Executive Officer at Arkyne Technologies. Inventor and developer of Bioo, Arkyne's leading project for the generation of electricity from plants' photosynthesis. His areas of work include business management, engineering and finances.
Other projects involve the development of geo-localization tracking hardwares, evolutionary artificial intelligence softwares and systems for the organic generation of hydrogen in rivers for clean fuel applications.

ALTOIDA
is a predictive digital biomarker company offering the most accurate medical device for early detection of Alzheimer's prior to symptom onset. Our mission is to rethink brain health & strive for innovations!

Dr. Richard Fischer
is a passionate leader with an unbeatable track record in international medical device businesses. As a trained General Surgeon he quickly moved into corporate executive roles in the medical device space 18 years ago to help treat patients with innovative products. His visionary approach to achieve sales & revenue and his honest passion to constantly rethink brain health makes him The perfect fit to lead this Start-Up.
HELLO TOMORROW SINGAPORE

Ernest Xue is the co-founder and CEO of Slate Alt, a team of professionals focused on investing in and facilitating the growth of technology-related ventures. He also serves as the head of Hello Tomorrow Singapore, a non-profit hub for deep-tech innovation. His work primarily revolves around helping highly technical innovations find pathways to market adoption and helping these innovators navigate toward successful exits. He was previously also on the investment committee of one of Singapore's leading wealth management houses, responsible for over $1 billion of assets under administration.




◆ Event Summary




Date: Thursday, June 11, 2020




①8: 00-9: 00AM




②5: 00-6: 30PM





Cost:




▷ Early

bird

ticket Corporate / Investor: ¥ 8,000 (Deadline at 23:00 on May 31)




▷ Early bird ticket Government / University institutions: ¥ 4,000 ( May 31, 23 pm deadline)




▷ Advance Purchase ticket researchers, students and start-up: ¥ 4,000 (5:00 on May 31, 2008 23 deadline)




▶ corporations and investors: at 14,000 yen (11 June 17 deadline)




▶ government system Institutions / Universities: 5,000 yen (June 11, 17:00 deadline)




▶ Researchers / students / startup: 5,000 yen (June 11, 17:00 deadline)




▶ Hello Tomorrow Japan members: Free




▶ Press-related: Free-Click here Please contact (claire.bochard@hello-tomorrow.org)





Language: English (no interpreter)





◆ Notes




・ We will inform you of the next event etc. to the email address listed on the business card.




・ Lectures, speakers, time allocation, etc. may change.




・ For foreign speakers, the language is English only, and the lecture will be at Video Conference.



◆イベント概要
日時: 2020年6月11日(木)
①8: 00-9: 00AM
②5: 00-6: 30PM
費用:
▷早割チケット 法人・投資家:¥8,000 (5月31日締切)
▷早割チケット 政府系機関・大学機関:¥4,000 (5月31日締切)
▷早割チケット 研究者・学生・スタートアップ:¥4,000 (5月31日締切)
▶法人・投資家:14,000円
▶政府系機関・大学機関:5,000円
▶研究者・学生・スタートアップ:5,000円
▶Hello Tomorrow Japan 会員:無料
▶プレス関係者:無料 - こちらにお問い合わせください (claire.bochard@hello-tomorrow.org)

言語:英語 (通訳なし)

◆注意事項
・名刺記載のメールアドレス宛に、次回イベント等のご案内をさせて頂きます。
・講演内容、登壇者、時間配分などは変更になる場合があります。
・海外の登壇者について言語は英語のみとなり、 また講演はVideo Conferenceとなります。



◆ Organizer



◆ Partners
WORLD WIDE PARTNER
GLOBAL PARTNER
◆ Sponsors
◆ Hello Tomorrow Japan Members

◆ Ecosystem Partners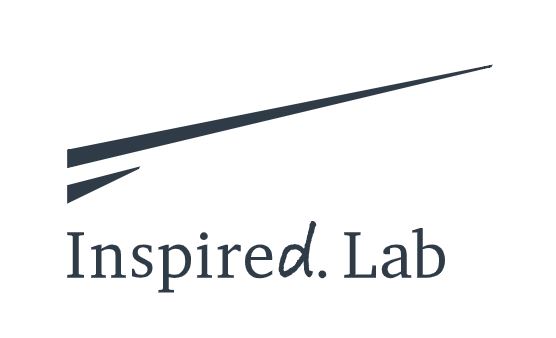 ◆ Event supported by
Read more
Updates
イベント詳細情報を更新しました。 Diff#617984

2020-06-10 07:36:59
More updates
Thu

Jun 11, 2020
8:00 AM
-
6:30 PM
JST
Add to Calendar
Venue

Online event
Tickets

Early bird ticket for Corporate and Investor* until 31st may 23:00

SOLD OUT

¥8,000

Early bird ticket for Government agency and University* until 31st may 23:00

SOLD OUT

¥4,000

Early bird ticket for Reseacher and Startup* until 31st may 23:00

SOLD OUT

¥4,000

Corporate, Investor

SOLD OUT

¥14,000

Government agency, University

SOLD OUT

¥5,000

Researcher, Startup

SOLD OUT

¥5,000

Hello Tomorrow Japan Corporate members

FULL

Press

FULL
Organizer